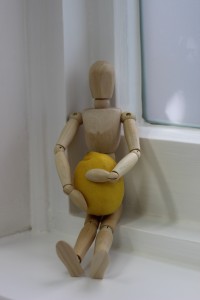 This week Emma our nutritionist is adding to the Woburn Osteopaths blog page with a selection of reasons as to why we all need to add lemons to our shopping list.
Did you know that lemons …
Are a great source of Vitamin C and Potassium. Other beneficial nutrients include: vitamin B6, vitamin A, vitamin E, folate, niacin, thiamin, riboflavin, pantothenic acid, copper, iron, calcium, magnesium and zinc?
Are a great source of flavonoids (antioxidants that contain anti-cancer fighting properties)?
Contain a substance called d-limonene, which may help to dissolve gallstones. Lemon juice may also form urinary citrate, which may in some cases prevent the formation of crystals?
May seem quite acidic whereas they are a great source of alkaline food and may help to support the body's pH balance?
May damage tooth enamel unless diluted before drinking their juice?
The medicinal power of the lemon
An immune system booster
A great stomach cleanser and aid to stimulate the digestive tract e.g. indigestion, heartburn, constipation
Antibacterial properties: treatment of throat infections (associated with the common cold and fever)
Respiratory disorders
Anti-inflammatory response e.g. painful joints, arthritis – may help to dissolve uric acid
High blood pressure
The potassium content may help to nourish brain and nerve cells
Hair and skin cleanser
A blood purifier
Treatment of kidney stones
Aid weight loss (lemons contain pectin fiber which may help to eliminate waste and flush out toxins from the body
May help to replenish body salts after a workout
Top Tip
Why not start enjoying the health benefits yourself? Try and make it part of your daily routine to drink the juice of a lemon mixed with hot water first thing in the morning!
Contact Emma for a nutrition session this month: https://woburn-osteopaths.cliniko.com/bookings.