About Woburn Osteopaths
Woburn Osteopaths is a patient-centered practice with accessible service. We are a skilled, well-qualified and friendly team of registered osteopaths practicing within Woburn's newly converted Old Fire Station.
We offer appointments 6-days a week, including evenings and a range of private health insurers approves us.
Please contact us if you would like to make an appointment or to discuss any aspect of your care.
Our Team
We are a family-run practice of registered osteopaths, each with a different field of specialism and interest. We work hard to maintain high standards of osteopathy and professional excellence and we regularly embark on courses to keep our knowledge and treatments up to date.
Luke Johnson, Osteopath & Co-Principal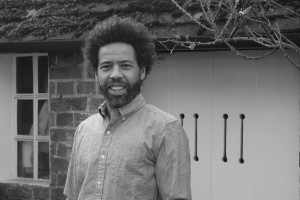 Originally from London, Luke graduated from the British School of Osteopathy with distinction. Whilst developing his skills in the cranial field, Luke has developed a keen interest in also treating infants and children.
Luke is a keen indoor climber, snowboarder and 7-a-side footballer. He really enjoys listening to and discovering an eclectic mix of music, inspiring him to complete a prize-winning undergraduate dissertation entitled Music for relaxation and the implications for its use within the osteopathic treatment room. Last but not least Luke is a novice allotmenteer, spending time whenever he can nurturing a sizeable plot of fruit and vegetables and learning many lessons along the way.
To book an appointment with Luke, please call the clinic (01525 290615) or visit our online booking system: https://woburn-osteopaths.cliniko.com/bookings#service.
Nikki Harris, Osteopath & Co-Principal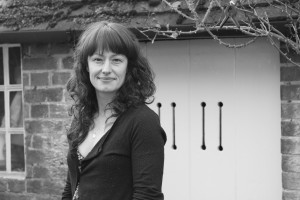 Nikki also graduated with distinction from the British School of Osteopathy. She divides her working week between Woburn Osteopaths and Northampton Saints Rugby Club (Aviva Premiership Champions 2013/14) where she is the professional squad's osteopath amongst a very talented, multi-disciplinary medical team.
Previously Nikki spent six years in a corporate role in London and understands from experience the physical effects of office life. She uses this to her advantage as an osteopath with informed advice on ergonomic set-up, work posture and lifestyle for working professionals.
A keen sportswoman, Nikki has completed a number of endurance events, accruing along the way a long list of tips to help people to attain their race goals. She will gladly share training plans and sports nutrition ideas. Her Master's degree dissertation focused on Extrinsic factors and training errors associated with overuse running injuries. In case it is of use, Nikki speaks French and Spanish.
To book an appointment with Nikki, please call the clinic (01525 290615) or visit our online booking system: https://woburn-osteopaths.cliniko.com/bookings#service.
Carly Eaves, Osteopath & Sports Massage Therapist
Carly is an experienced graduate from the British School of Osteopathy and she divides her time between Woburn Osteopaths & her own practice, Luton Osteopathy.  As an undergraduate she specialised in the treatment of pre- & post-natal mothers and continues to be very helpful with pregnancy-related pain.  Carly has additionally developed a keen interest in sports injuries (in particular runners, triathletes and cyclists) since discovering running herself and completing her first London Marathon.  She is a qualified England Athletics running coach, enabling her to formulate training programmes and advise on pre-race screening, hydration, nutrition and basic running gait analysis. In the winter Carly is a keen skier and she regularly helps patients to get ski fit for their winter sports holidays.
To book an appointment with Carly, please call the clinic (01525 290615) or visit our online booking system: https://woburn-osteopaths.cliniko.com/bookings#service.
Katherine Gao, Traditional Chinese Medicine Practitioner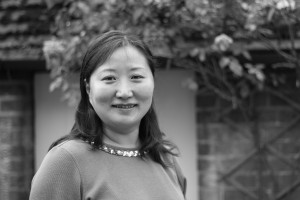 Katherine (Zhi-Hua) Gao began her medical training at the age of 16 at Nanjing University of Traditional Chinese Medicine in Nanjing, China. During her 5-year, full-time course she studied both Western and Chinese Medicine. After some intense training and hard work, she graduated with a Bachelor of Medicine and began her career working at Nan Jing Red Cross Hospital in China as a Traditional Chinese Medicine doctor. During this time she gained vast clinical experience in both Chinese and Western Medicine.
Katherine moved to the UK in 2000. Her fluent English helps her to understand both her patients and the British culture extremely well. She has been working in the Central Bedfordshire area since 2005, successfully treating a large portfolio of patients in pain or with hormone imbalance-related issues. She always try to help the patient to understand their body and problems before each treatment.
Katherine is a member of the Register of Chinese Herbal Medicine (www.rchm.co.uk). She is fully covered by professional healthcare practitioner insurance and is also registered with Central Bedfordshire Council as an acupuncturist. Katherine has lived not too far away with her husband and son since 2007. She loves nature and believes it has huge healing powers for our body and mind.
Katherine can be contacted via Woburn Osteopaths or alternatively by email ([email protected]) or mobile 07890 470161.
Carla Brito Cookham, Sports Massage Therapist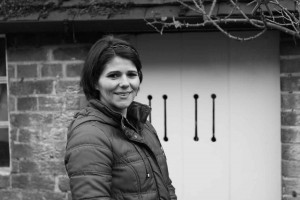 Carla is originally from Portugal and has been working and living in England for the past fifteen years. She comes from a background in music and theatre but with a keen interest in health and fitness, she decided to have a career change.
She graduated from the Oxford School of Sports Massage (OSSM) obtaining a BTEC Level 5 in Clinical Sports and Remedial Massage. It was here that Carla gained skills in soft tissue and myofascial release, neuromuscular techniques and trigger point therapy, all of which she utilizes in her sessions. She believes tissue rehabilitation to be an integral part of any injury treatment.
Carla has a busy family life with two children, but still finds the time to sing with her band in and around Milton Keynes, something which she loves to do.
To book an appointment with Carla, please call the clinic (01525 290615) or visit our online booking system: https://woburn-osteopaths.cliniko.com/bookings#service.
Emily Osborn, Sports Massage Therapist
Emily graduated from The University of Hertfordshire with a 2:1 BSc Hons in Sports Therapy.  During her time at university Emily completed work experience with MK Dons Football Club, working closely with the 1st team with treatment and rehabilitation advice.
From a young age Emily has been involved in gymnastics, competing in the eastern counties and working in various coaching roles. Outside of work Emily enjoys spending time with her friends and family and she is a keen gym-goer.
To book an appointment with Emily, please call the clinic (01525 290615) or visit our online booking system: https://woburn-osteopaths.cliniko.com/bookings#service.
Trevor Lyon-Smith, Counsellor and Psychotherapist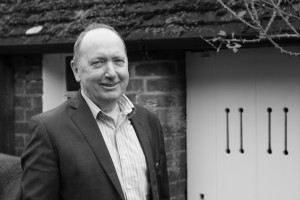 Trevor has a degree in Counselling and Psychotherapy from The University of Warwick. He is a member of the British Association of Counselling and Psychotherapy (BACP) and has an Enhanced DBS (formerly CRB). He has worked as a counsellor for the NHS, Mind and a cancer charity. His clients have presented with a wide range of issues including stress, depression, anxiety, bereavement, suicidal ideation, low self-esteem, dysfunctional relationships and sexual abuse.
There are many reasons why people seek the support of a therapist. They may be experiencing relationship difficulties, depression, work pressures, family breakdown and anxiety issues affecting their daily life. Many people are having difficulty coming to terms with unresolved, traumatic experiences. Talking to someone who neither connected to your life nor judgemental can help make sense of what has happened or is happening.
Trevor is an integrative therapist, which means he tailors therapy sessions for each individual client and utilises different psychological theories and approaches. Central to his work is the importance of the therapeutic relationship and its capacity for positive change.
Trevor works with adults, families and young people over the age of 11. He also works as a Children's Home Inspector and as an advocate for children and young people subject to a care order. He has an interest in adoption issues and works as an independent panel member of an adoption agency.
Trevor charges £40 for a 1-hour session. Clients usually work with Trevor for a minimum of six sessions, but many clients enter into a longer term commitment. Trevor reserves a limited number of sessions for clients who are experiencing financial difficulty – please contact Trevor for further information.
Trevor can be contacted via Woburn Osteopaths or alternatively by e-mail ([email protected]) or mobile 07815 898739.
Lucy Childerley, Nutritional Therapist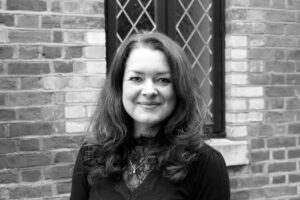 After graduating with a BSc in Sports Science, Lucy helped set up a large gym and then moved into the corporate world, selling fitness equipment in to the large gym chains across the UK.  At the end of 2001 she decided that she wasn't feeling as fulfilled and happy as she wanted to and so she took a leap of faith, left her job and did a refresher diploma in personal training and sports
therapy.
Lucy set up Personal Touch Training in 2002 and never looked back. In 2006 she trained to become a Pilates teacher and over the years she has trained in many more disciplines, including GP referral, kids fitness, TRX, Bosu master.
Lucy gets a real buzz out of being able to help people improve their health and ultimately feel better about themselves. She has worked with BBC Radio, the England Netball team and world-class athletes, but also with many clients simply wanting to lose weight, have more energy and feel fitter.
Lucy still continues to run this business, but after spending the last few years studying Nutritional Therapy, she has merged it into her new company, Lucy Childerley Clinic. Here Lucy combines the power of nutrition with fitness to offer clients a more holistic approach to their health, bridging the gap between simply functioning and being at their absolute best.
In between work, Lucy loves spending time with her family and friends. She loves exercising, especially walking, running, HIIT, weight training and Pilates. In the summer she enjoys wake boarding, paddle boarding and socialising on the long, warm days! In the winter she loves snowboarding, baking and taking time out to relax with a movie night in with her family! Lucy's motto is "It's all about the balance!"
Lucy can be contacted via Woburn Osteopaths or alternatively by e-mail ([email protected]) or mobile 07813 871776.
Website: www.lucychilderley.co.uk.
Therese Hygate, Hypnotherapist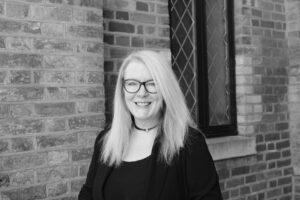 Qualified since 2016, Therese holds a diploma in Hypnosis and Psychotherapy with Advanced Psychoanalysis after developing an interest in hypnotherapy from her own experience. She is also an advanced Level 2 practitioner of the fast-paced Brain Working Recursive Therapy (BWRT®).
Therese enjoys learning, developing and enhancing her skills, especially her knowledge of the mind and how powerful it can be to help clients move towards their positive, personal goals. Every session is client-centred and carefully constructed to provide the best possible results.
Therese has had the opportunity to work in a range of areas, including smoking cessation, weight loss and anxiety. She has also worked with the Armed Forces, including the 26 Engineer regiment and 12 Armoured Infantry Brigade Healthy Living initiative.
Therese enjoys travelling and is always fascinated to explore new countries and cultures. She also loves to return to her hometown of Gourock in Scotland to catch up with family and friends and admire the stunning scenery. When relaxing, Therese is keen to read, listen to a wide variety of music, watch an interesting film or the football (she is an eternal optimist!) and exercise, particularly relishing the social aspect of this.
Therese can be contacted via Woburn Osteopaths or alternatively by e-mail ([email protected]) or mobile: 07511 077252.
Website: www.theresehygatehypnotherapy.co.uk.