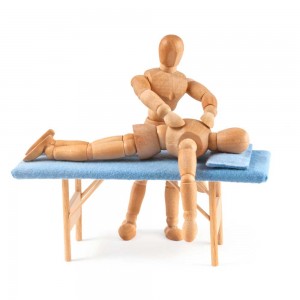 This morning we saw a triumphant (but hobbling) runner who had completed yesterday's Brighton Marathon 2016. Later this week we are excited to be seeing a number of entrants for this Sunday's Virgin London Marathon 2016 and next month's Milton Keynes Marathon 2016. Good luck everyone! Caveat: we fully acknowledge that these races are only 3 examples of a wealth of sporting events filling the nation's calendars this summer.
What do all participants of short and long distance sporting events share in common? Ambition – yes. Training around family and work time – yes. A stubborn streak – yes. Expenses incurred (race entry fees, kit, travel) – yes. Risk of injury – most definitely.
Each year we remain committed to keeping our patients' race dreams alive with maintenance treatments during training, injury prevention advice, symptoms diagnosis when things go frustratingly wrong and plenty of positive but realistic thoughts.
So with this in mind, it seems like a good time to remind people about a few key benefits of sports massage:
Improved muscle flexibility and tone, reducing the occurrence of cramps.
Enhanced circulation of blood supply to bones and muscles.
Relaxation and deep breathing by improving posture and opening the chest space.
Movement of lymph (containing some of the body's waste products) thereby reducing oedema (swelling) and promoting the removal of toxins from the blood.
More detailed information is available on our website (https://woburnosteopaths.co.uk/what-we-do/sports-massage/) or else we would be delighted to offer free advice: [email protected]
GOOD LUCK, whatever the event this summer.
P.S. Woburn Abbey Triathlon 2016 in September anyone?